Strasbourg extends mobile ticketing offer through Calypso
CTS, the company managing the public transport network in Strasbourg, is the first mobility operator to offer its users the capability to use their NFC Android smartphones as an interoperable Calypso transport ticket. In this article, we explore the requirements of CTS and how it worked with CNA and Wizway Solutions to enable new, interoperable mobile payment options for its passengers.
CTS is the first mobility operator to deploy Calypso's HCIA (Host Card Interoperability Application) for Android
HCIA includes Host Card Emulation (HCE) capabilities for mobile ticketing, alongside Calypso's interoperability service, Hoplink
Mobile ticketing service is available to 100% of Android NFC smartphones, enabling wider adoption of newer mobility services (MaaS)
Background
Strasbourg's metropolitan area is the ninth-largest metro area in France and home to 13% of the Grand Est region's inhabitants. The city is the official seat of the European Parliament and a busy transportation hub.
With more than 75 percent of French smartphone owners using Android, it's important to enable secure access to mobile ticketing on these devices, especially with global demand for contactless payment solutions rising since the start of the pandemic.
Over the last 18 months, due to the pandemic, contactless travel options have become more important to passengers, and authorities and operators are responding by evolving their technology setup to cater for new and future behaviours.
The enabling technology
Passengers in Strasbourg and from other networks and cities having adopted the Hoplink scheme can now buy tickets remotely via CTS on their Android phones, enabling seamless travel across both cities.
This capability is enabled by Calypso and Wizway Solutions, a mobile ticketing expert that provides this service to all Calypso operators.
The Calypso standard is an open, secure ticketing standard that promotes innovation. With details in the 'rules' that cover the purchase, reload, validation and control of tickets and transport contracts, it is flexible enough to be personalised by operators, authorities, manufacturers and solution providers.
By converging Calypso HCE and Hoplink specifications – creating a Host Card Interoperability Application for CTS – passengers with Android phones can now buy and use interoperable contactless payments across all Strasbourg transport networks, including regional trains.
At the heart of every MaaS deployment initiative sits interoperability. For CTS, this is achieved by using Hoplink, which is based on the Calypso standard and designed to allow transport networks to 'talk' to each other, while addressing transport users' needs for greater simplicity in their travel.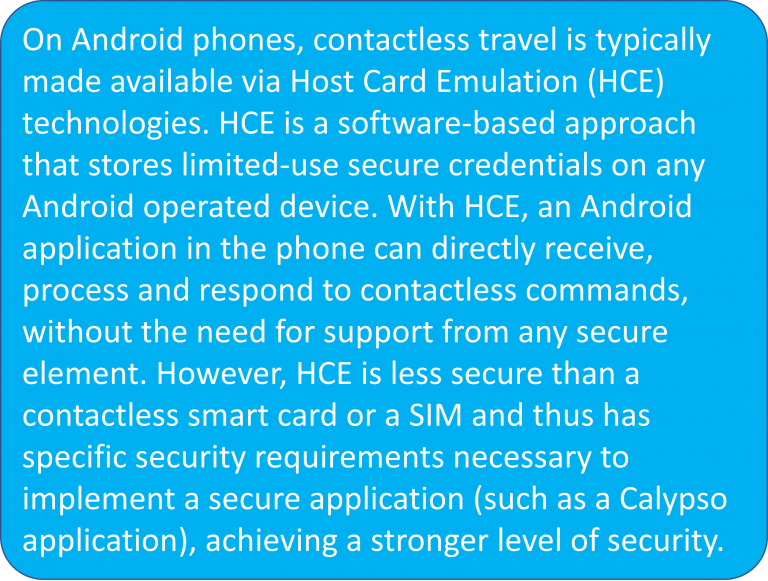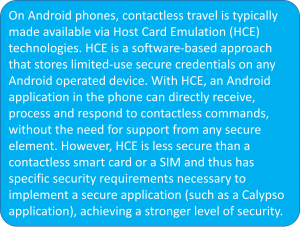 Emmanuel Auneau, Managing Director of CTS noted that: "Through our partnership with Wizway solutions, we are able to offer more customers a simple and secure solution for purchasing our entire fare range, wherever an internet connection is possible. CTS is as the forefront of innovation for travellers and visitors to the Strasbourg Eurométropole now benefit from a simple, useful, and secure mobile service."
Speaking of its collaboration with CTS, supported by Calypso, Louis Brosse, CEO at Wizway Solutions noted that: "More people living in and visiting the Strasbourg Eurométropole region are now able to benefit from a simple, useful and secure mobile service, which is set to expand throughout France and beyond. Easy access to shared mobility, including public transport, is a key element in the success of MaaS projects."
The future
The need for MaaS will only increase as urban populations continue to grow. City-dwellers expect contactless mobility services to be available where they live and work, from first mile to last. Transport organisations need to be ready to cater for these new demands.
Philippe Vappereau, Chairman of Calypso Networks Association, which regulates the use of Calypso technology, concluded: "As the world starts travelling again, users who have embraced contactless payments over the last 18 months are expecting a better mobility experience. By making travel journeys as seamless as possible, MaaS deployments like the one in Strasbourg will encourage more passengers to travel throughout France and beyond, knowing they can buy and validate a ticket quickly and securely, using a device they already carry with them everywhere!"