Calypso Networks Association (CNA) is a not-for-profit organisation which brings members of the transport, mobility and services community together to exchange ideas, experiences and requirements to advance open systems that support seamless, consumer ticketing needs.
The CNA community combines transport and mobility authorities, operators, and service providers, as well as technology manufacturers and transport consultants. It is a diverse and welcoming community which spans public and private sector organisations.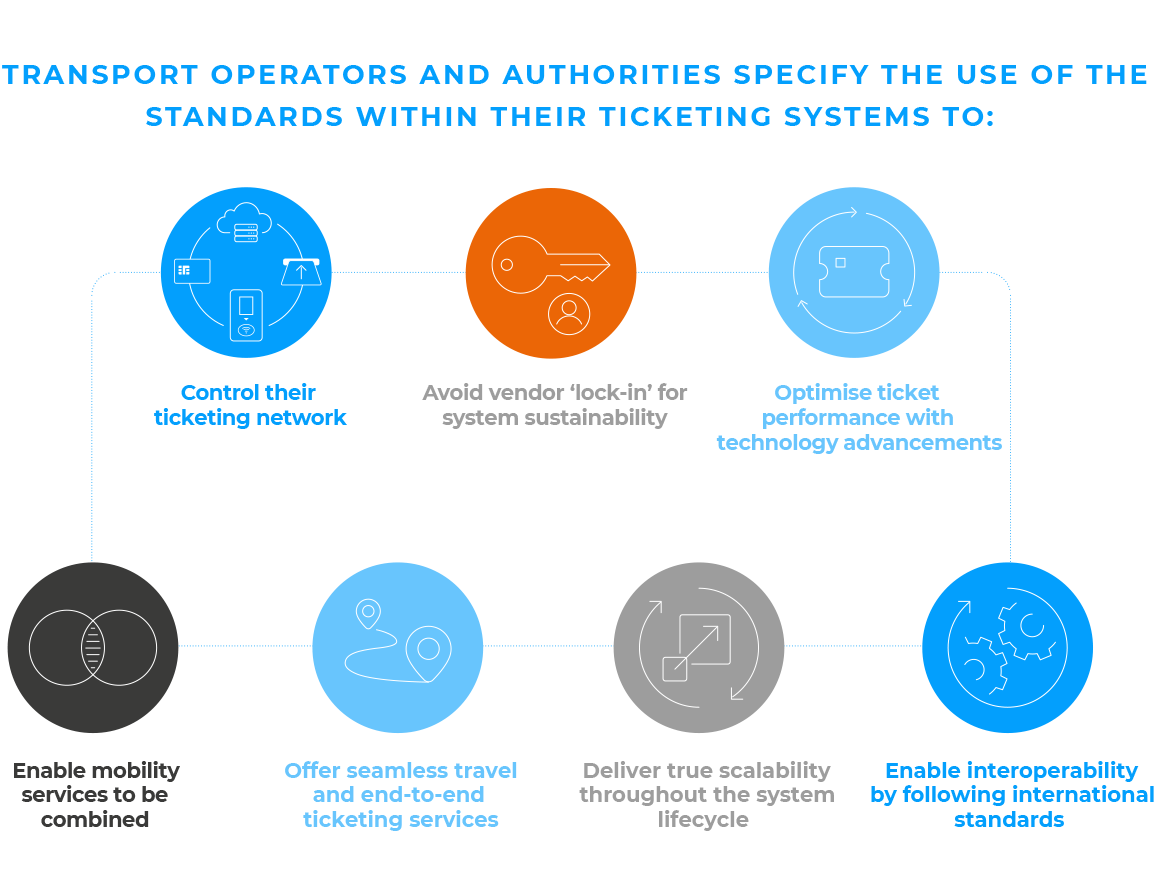 As an open standards body, CNA empowers the community to control and evolve the smart ticketing ecosystem, so it advances smart ticketing systems and supports mobility as a service.
CNA regulates the use of Calypso technology, and delivers expert services, to promote open standards and enable their use across local, regional, national and global ticketing requirements. Its work is defined and driven by a global network of members.
New members are warmly invited to join the CNA community. All members of CNA receive exclusive membership benefits and ongoing support from the association. Through CNA's working groups, its members shape the future direction of Calypso technology.
The importance of open standards
Open standards give transport authorities and operators control of their ticketing network. It provides the reassurance that they have a sustainable framework that can evolve and support new technical trends and business requirements in a cost-effective way. Over 50 manufacturers supply Calypso products, solutions and services, providing multi-sourcing options and enabling competitive bidding over time. There is no vendor lock-in.
The transport authorities and operators are invited to influence the strategic and technical direction of Calypso technology by joining and contributing to CNA.
CNA's mission
CNA's mission is to support the use of the open Calypso technology standard to enable transport and mobility operators to control and advance their contactless ticketing systems. This is achieved by:
Promoting competition and lowering lifecycle management costs by encouraging open standards and avoiding vendor 'lock-in'
Sharing knowledge, experiences and expertise through education and networking
Supporting innovation by removing fragmentation and creating a technically secure 'baseline' on which stakeholders can build upon
Encouraging the use of open source software, which is accessible and usable by all
Advancing global standardisation through the development of interoperable systems and standards
CNA's strategic services
CNA is the governing body of Calypso technology; a proven, trusted technology standard for ticketing and access control that is used in more than 27 countries and more than 170 cities globally.
All Calypso technology respects existing standards to enable seamless integration and support global interoperability.
To enable the effective adoption of Calypso technology, CNA provides a range of strategic services to encourage industry best practice, including dedicated training programmes, technical support and guidance from technical experts.
Promoting collaboration
CNA works on behalf of its members to optimise the offering of the Calypso standard and maximise its potential.
This includes:
Engaging with other industry bodies to combine expertise and effectively achieve joint goals, such as its work with the OSPT Alliance, ADCET, UITP, STA and the Tangle EE project
Establishing Hoplink, a service which allows customers to travel seamlessly locally, nationally and internationally, by merging all their tickets and travel cards in one single card or app
Making the Calypso software development kit (SDK) open source, which accelerates application and integration and empowers users to create Calypso compatible applications quickly
Calypso Networks Association and OSPT Alliance
"By combining voices and minds, we can take the adoption of open standards to the next level in transport ticketing."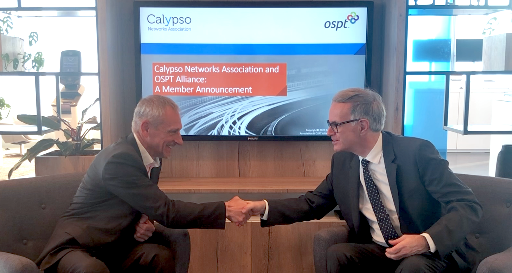 Calypso Networks Association and OSPT Alliance are now collaborating to drive global adoption of open standards in transport ticketing, with the long-term goal of converging their respective standards – Calypso® and CIPURSE™.
Our common aim is to simplify for all ticketing players, whether users or suppliers, the market complexity that limits the development of open solutions in favour of proprietary ones.
By combining work efforts, the collaboration aims to:
Educate the industry on the benefits of open standards with one clear voice;
Simplify the choice and integration options for transport operators integrating open standards;
Harmonise the technical outputs of both organisations;
Encourage innovation by removing the overlap of work and bringing together stakeholders across the entire ecosystem;
Establish a more open, collaborative ecosystem and a compelling alternative to proprietary systems.