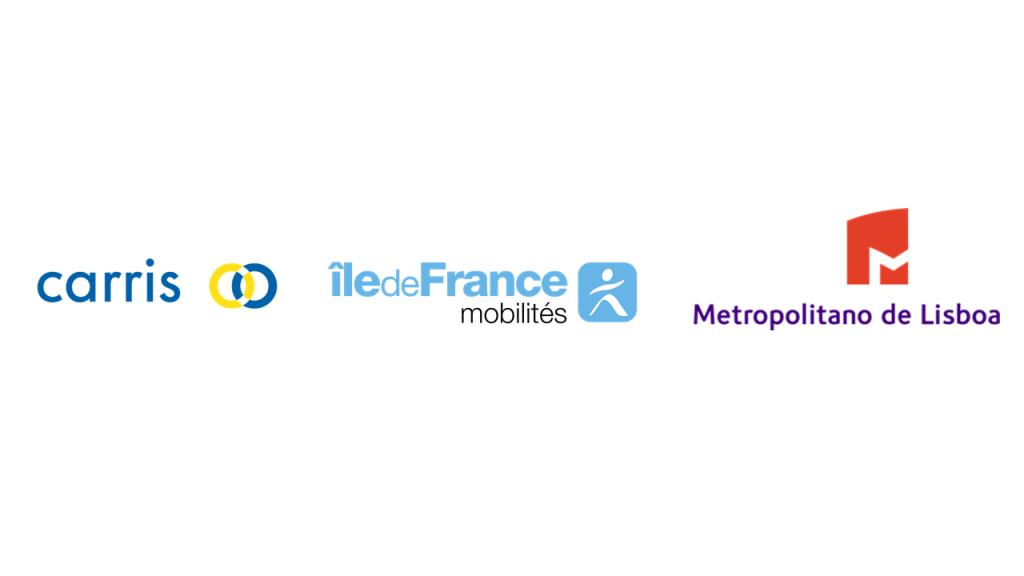 CNA expands Board of Directors with three new appointments
To enhance representation from across the transport ticketing world among its leadership, the CNA Board has expanded the number of seats occupied by representatives elected from CNA's members. Following elections held in early January 2022, CNA is pleased to announce three new additions to the Board: Carris, Île-de-France Mobilités and Metropolitano de Lisboa.
To ensure that CNA's leadership continues to reflect the diverse ticketing community in the years ahead, it is important that the CNA Board of Directors has the right balance between founder members, the Hoplink Alliance president, organisations who are chosen by fellow CNA members, and CNA Gold members.
To make this a reality, the CNA Board agreed to open up three additional seats for elected members, taking the maximum number of elected representatives from seven to 10.
The board expansions follows separate elections held at the 2021 General Assembly for a new Advisory Board comprising providers or consultants developing and implementing Calypso-based ticketing solutions. Together, these enhancements to CNA's leadership ensure Calypso will continue to evolve in line with key global transit trends and respond to the key issues facing networks, passengers, and developers in the field.
We look forward to all these new contributions to CNA's leadership, supporting our mission for a smarter, more sustainable, and innovative ticketing ecosystem for all.
The three new Board members are:
Carris – Miguel Brito da Silva, Network and IT Director
Carris is the main surface transport operator for Lisbon and has been a key player supporting the ongoing urban transit transformation for 150 years.
Operating approximately 720 buses and 50 trams, it supports over 150 million passenger journeys per year. Since it became a municipal operator in 2017, it has played a vital role in Lisbon's mobility strategy, which aims to reduce the use of private vehicles in favour of smarter, integrated urban mobility. As part of this strategy, Carris has experienced significant investment, which has supported a revamp of the network's ticketing system.
Carris prides itself on its innovation. It is actively involved in more than eight collaborative research and innovation initiatives, including the Shift2MaaS and MOBIL T project.
Île-de-France Mobilités – Laurent Probst, CEO  

Île-de-France Mobilités is an integrated organising authority, responsible for all modes of transport, including designing, organising and financing the public transport system in the Paris Île-de-France region. Comprising 1,500 bus routes, 14 metro, nine tram, and 13 train and RER lines, IDFM supports over 9.4 million passenger journeys throughout the region.
Calypso has been the technological base of its core ticketing solution, the Navigo card, for more than 15 years, providing access to all means of transport in Île-de-France. The open Calypso standard will continue to be a central feature of Île-de-France Mobilités' ticketing upgrades as it looks to replace legacy systems with Calypso Light and Calypso mobile ticketing solutions.
Île-de-France Mobilités considers the work of certification and the evolution of open, community-led standards as vital in supporting advanced, smarter ticketing, and is excited to be taking a more active role in CNA's leadership.
 Metropolitano de Lisboa – Fausto Sá-Marques, Technical Director – Commercial and Ticketing

The Lisbon Metro, operated by Metropolitano de Lisboa, a public company, sits at the forefront of public transport technology in Portugal, operating in the Lisbon Metropolitan Area. Its mission is to provide commuter urban rail service through metrorail, focused on the client and sustainable mobility. Its long-term vision is to be the main urban rail service provider supporting mobility throughout the City of Lisbon, ensuring the highest standards of quality, safety, and environmental practices. Its core values encompass innovation and development, striving for continuous technological evolution in the best interest of its customers
In 2001, it pioneered contactless ticketing in Lisbon with the support of Calypso's interoperable and multimodal technology. Fausto and Metropolitano de Lisboa bring over 20 years of contactless ticketing experience to the CNA Board. It was a founding member of OTLIS, a consortium formed in 1996 by seven transport operators to ensure participation in the ICARE project, which gave rise to Calypso.