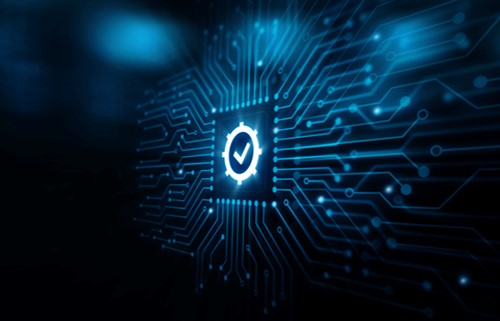 CNA announces security certification to boost trust in mobile ticketing
CNA, the global transport ticketing community, announces new HCE programme to deliver better security services to the largest audience for mobile ticketing
Calypso® HCE Security Certification (CHSC) scheme is based on rigorous mobile security programs, including Software-Based Mobile Payments (SBMP) from global technical specification body EMVCo
Calypso-enhanced HCE infrastructure ensures security meets the demands of operators, authorities and manufacturers
HID Global becomes first ticketing solution provider with an SDK fully certified and compliant to Calypso HCE standards.
Île-de-France Mobilités, as part of its ticketing modernization plan which is carried out by Conduent, on the basis of a mobile solution from HID, is the first transit agency to have requested this Calypso-HCE certification.
Paris, France, 06 October 2021  ̶  Calypso Networks Association (CNA), which brings transport operators and authorities together to evolve contactless ticketing systems, has announced the launch of its security certification programme for Host Card Simulation (HCE)-based solutions.
This certification, conducted independently through the Internet of Trust, an expert in digital trust and cybersecurity evaluation, indicates compliance with Calypso's enhanced security requirements for ticketing on Android OS devices, giving consumers confidence, convenience and trust in mobile ticketing.
The Calypso® HCE Security Certification (CHSC) scheme for solution providers is based on robust mobile security programmes set up by the banking sector, including the Software-Based Mobile Payment Evaluation Process (SBMP) from global payments specification body, EMVCo, which supports contactless payments made using connected consumer devices and digital wallets.
A spokesperson for Île-de-France Mobilités (IDFM), which manages the Parisian transport network's 9.4 million trips every day, said: "For several years, IDFM has been involved in the dematerialisation of tickets on smartphones, which must be compatible with our existing systems while meeting a certain level of security requirements. The Calypso HCE security certification provides an additional guarantee of robust security and will undoubtedly constitute a benchmark for the mobile ticketing ecosystem. We are looking forward, with this high level of security guaranteed by Calypso, to extend the dematerialisation to all NFC Android phones."
Philippe Vappereau, CEO of Calypso Networks Association, explains why the security certification is so important: "The significant challenge for the industry is that typically, mobile software like HCE is not as secure as a contactless smart card or a Secure Element. To help public transport operators and authorities, like Île-de-France Mobilités, widen their customer base and offer more choice in ticketing payments, CNA has worked with the ticketing community to implement additional security layers into the HCE specification to achieve a higher level of security. We are pleased now to offer an advanced security certification process to Calypso HCE service providers who would like to have an assurance of a guaranteed level of security."
One such service provider is HID Global, a worldwide leader in trusted identity solutions, which has become the first ticketing solution provider with an SDK fully certified and compliant to Calypso HCE standards. The company's SOMA Atlas™ 4Digital SDK powers low-cost mobile tickets that can be used with contactless (NFC)-enabled smartphones. It uses Calypso HCE to make it even easier for consumers to pay and use public transport, while minimising physical contact.
 Cesare Paciello, Vice President, Events & Mobility Solutions at HID Global, comments: "Using Calypso's open standards, HID enables easier, more streamlined mobile ticketing choices for public transportation. Achieving full compliance with Calypso's CHSC programme provides trust to operators, authorities and manufacturers using the HID SOMA Atlas™ SDK to offer passengers flexible, fast and secure transport ticketing. Customers can "tap to pay" for their travel and also use their mobile devices to add funds to their Calypso-based transport cards for account-based ticketing."
To find out more about how to participate in the Calypso® HCE Security Certification (CHSC) scheme, please contact the CNA technical team via [email protected].