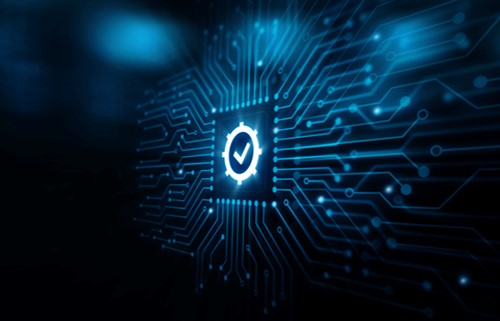 Trust, Transparency and Tomorrow: Why Do We Need Certification?
Maintaining the integrity of our transport ticketing standard is vital. Using international standards, such as ISO, is a starting point to ensure seamless integration across technology. However, this alone does not guarantee that a ticketing system will perform to the highest standard without bias and without restrictions. To achieve this, independent product testing is essential to create trust among users, ensure transparency across the full ticketing and technology communities and enable tomorrow's possibilities to be realised.
Trust
Certification is the process of testing products to confirm that they will perform as advertised and expected. It provides assurances to a buyer that a Calypso product has successfully completed a robust evaluation process.
For transport operators and authorities, it is vital to know that products meet the performance, security and reliability expected, regardless of supplier. This allows them to multi-source new products for their ticketing systems, and avoid vendor lock-in. Essentially, containing costs and ensuring competitive tenders.
For product providers, certified products allow access to public procurement without discrimination. It removes unfair competition from products that make false claims of Calypso compliance or functionality.
Importantly, for all parties, Calypso certification guarantees long-term sustainability of the ticketing system and that products will be backward compatible. This creates a trusted foundation on which to build ticketing systems and confidence when purchasing products.
Transparency
Independence is key to ensure full transparency. It guarantees that no party is discriminated against. CNA has therefore appointed third parties to ensure complete neutrality of the certification process. This includes a certification body – PayCert – to manage the functional evaluation applications, accredited laboratories – ELITT and ICUBE – for the testing of Calypso products.
Calypso technology is designed to empower the transport and mobility community to control and evolve their smart ticketing ecosystem their way. As the governing body our key role is therefore to create a forum to ensure any interested party within the ticketing community can access, review and contribute to the evolution of this work. Unlike other proprietary solutions on the market today, we encourage all members of the transport ticketing community to join CNA's working groups to contribute, including our programme to manage and advance the certification and testing processes.
Tomorrow       
Transport operators, authorities and MaaS providers want and need to provide a range of ticketing solutions supporting different consumer media and using several suppliers to avoid vendor lock-in and contain costs. New and exciting partnerships are also being created across networks; connecting different modes of transport and connecting different regions, as well as a range of access control services. These need to interoperate without compromising functionality or security.
The need to have trusted and approved products becomes an absolute necessity. Long-term partnerships and innovative service delivery relies on knowing products will perform and won't let you down. This is a long-term objective for CNA that requires continual advancements. Now that Calypso card can be certified, focus has been placed on terminal certification, which we hope to have operational by the end of 2021.
Defining and maintaining an independent and transparent certification programme which is open to all is imperative if ticketing is to become the gateway for mobility, not just today, but tomorrow and in the future.
Want to learn more? Read our eBook, Calypso Certification: For Ticketing Today, Tomorrow and the Future.