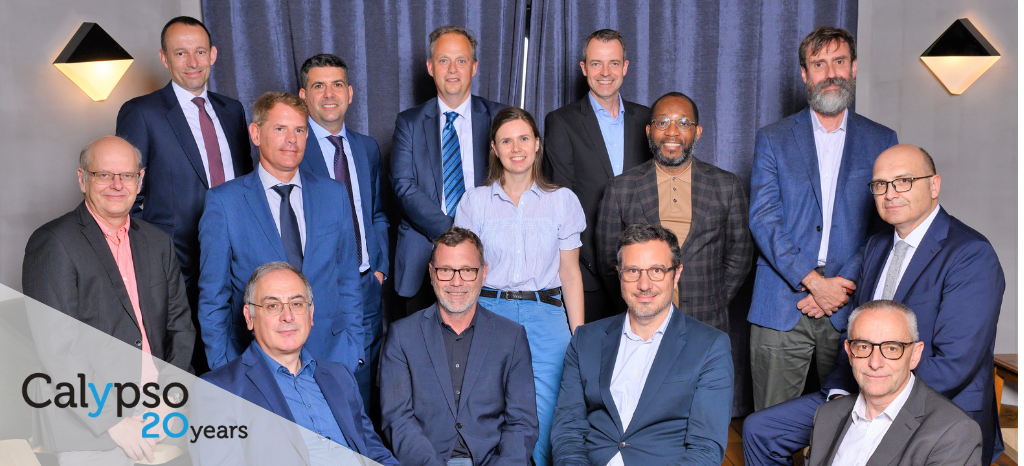 Calypso Networks Association announces new Chairman, Vice-Chairpersons and General Secretary
Calypso Networks Association, the global community of transport ticketing stakeholders, has elected new Board Directors, including Chairman, Vice-Chairpersons and General Secretary, who will drive continued efforts to enhance trust, reliability and accessibility in mobility
Paris, France. 23 June 2023. Calypso Networks Association (CNA), which brings together transport operators and authorities to evolve contactless ticketing systems, has announced the appointment of a new President, General Secretary, two new Vice-Chairpersons, and three new Board Directors who will help govern its activities for the next three years.
Gianluca Cuzzolin is elected as President of the association following a vote at the not-for-profit's annual General Assembly in Paris. Gianluca Cuzzolin held the role for the previous 12 months following an internal restructure and has been chosen by members to continue leading the open standards ticketing community, as it works to further evolve the contactless ticketing ecosystem. Thierno Birahim Aw, from CETUD, Mario Pedro from ENBI, and Sonia Alegre, from Transportes Metropolitanos de Lisboa, are elected as Vice-Chairpersons, and Ralph Gambetta, representing Landkreis Konstanz, will serve as General Secretary.
The four new Board appointments as effective members are CETUD, the organising authority for urban transport in the Dakar region, represented by General Manager, Thierno Birahim Aw; Secretaría de Movilidad de la Ciudad de México (SEMOVI), the managing authority for public transport in Mexico City, represented by undersecretary Rodrigo Díaz; BMC (Belgian Mobility Card), working for a common ticketing system in Belgium, represented by General Manager Jim Van den Rijse; and Unico Campania, the consortium managing public transport in the Campania region of Italy, represented by Guido Cangiano.
CNA also welcomed a new Gold member, ENBI (Empresa Nacional De Bilhética Integrada), the body responsible for the management of the national integrated ticketing system in Angola, represented by its CEO, Mario Nsingi Pedro. Any Calypso Effective or Adhering Member can upgrade to a Gold CNA membership to receive additional benefits and support.
"It's my pleasure to welcome new members, and new appointments to the CNA Board," said Gianluca Cuzzolin, Chairman of CNA. "As we celebrate the twentieth anniversary of CNA this year, I'm confident that our latest Board additions will continue to provide a trusted voice for members of the transport and mobility community, ensuring the sustainability of the open Calypso standard long into the future.
"Ticketing is a crucial gateway to travel and through open standards we will continue to ensure the right to ride for all, enabling transport and mobility operators to control and advance their contactless ticketing systems and provide a seamless travel experience for their passengers. I would also like to express my personal gratitude for our outgoing Board members, B-Bus, Carris and Metropolitano de Lisboa, and to thank them for the outstanding senior leadership they have provided to the Calypso community during their tenure."
The CNA Board of Directors is appointed by the General Assembly every three years and is currently comprised of 19 representatives based around the world. This leadership team represents the ticketing community with a balance between transit operators, authorities, and providers. It is supported by the Advisory Board of adhering members, who participate in joint sessions with the Board of Directors twice per year, focusing on ticketing technology integration, CNA's market vision, and assessing the commercial viability of the latest Calypso-based ticketing innovations.
Calypso Networks Association Board of Directors, as of 22 June 2023:
ACTV, represented by Gianluca Cuzzolin
ASSTRA, Serena Lancione
ATM, Paolo Fiorino
BMC, Jim Van den Rijse
CETUD, Thierno Birahim Aw
CTS, Alain Caffart
ENBI, Mario Nsingi Pedro
GIE CARTES BANCAIRES, Pierre Chassigneux
Île-de-France Mobilités, Laurent Probst
Infineon, Björn Scharfen
Interparking, Roland Cracco
LANDKREIS KONSTANZ, Ralph Gambetta
RATP, Yann Poirier and Agnès Cougnard
Secretaría de Movilidad de la Ciudad de México (SEMOVI), Rodrigo Díaz
SNCF, Joël Eppe
STIB, Jean-Luc Van Ginder Deuren
Transportes Metropolitanos de Lisboa, Sonia Alegre
Unico Campania, Guido Cangiano
5T-TORINO, Massimo Cocozza