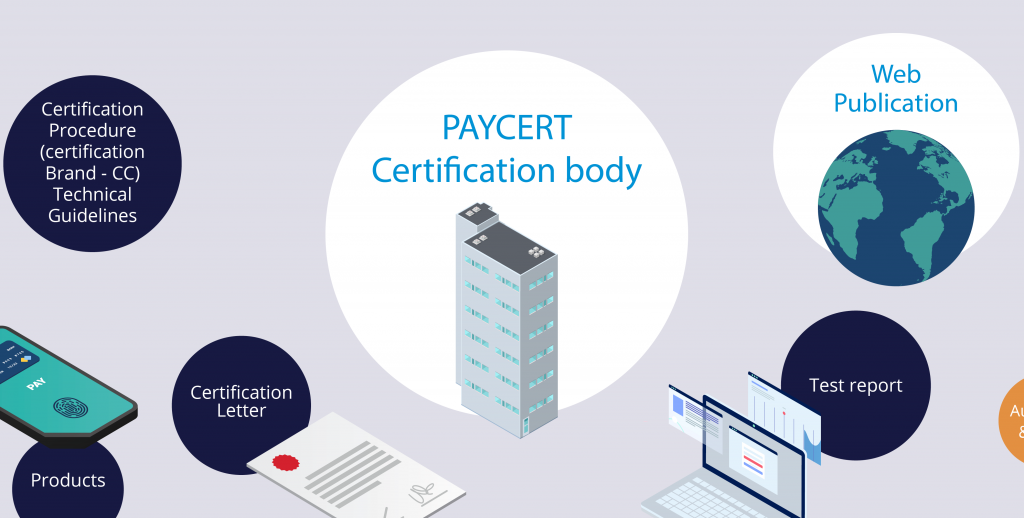 A New Certification Process for Calypso with Paycert
Certification, in an open environment, is the main key to ensure the reliability and efficiency of ticketing. Dicover in details the certification process with Paycert, the list of certified products as well as testimonials from SNCF, Thales, HID and Watchdata.
Transit authorities and operators more and more require it to guarantee the sustainability of their investment by mandating the compliance with standards, which ensure interoperability and that there is little or no proprietary bias in their system. Standards and certification are more necessary when a network wants to be interoperable with others; communication between a contactless portable object and a terminal may require the clarification of several technical rules to ensure the technical interoperability between different suppliers of terminals and customer media.
Calypso certified
Since 2013, CNA has been offering portable objects' suppliers the opportunity to have their Calypso products certified. This approach has been a real success as more than 30 products from 10 manufacturers have been certified since then. In 2019, in order to make the certification process more transparent and to allow all buyers to request Calypso certified products in their tenders, CNA has decided to improve the certification process by integrating a specialized independent player, Paycert, as Certification Body.
CNA provides the certification scheme for compliance of a portable object (native cards, Java cards, secure element for phones or wearables) with the Calypso ticketing application specifications, and Paycert delivers certificates of compliance on the behalf of CNA.
For each certified product, you may download its official certificate delivered by CNA. These certificates are usable both by manufacturers and buyers of Calypso products. Discover all the Calypso Certified products here: https://www.cna-paycert-certification.eu/cpoc/
An end-to-end approach
CNA's goal is to propose a full set of certifications to the ecosystem, at each layer of a transaction, for portable objects, to guarantee an end-to-end compatibility.  Thus, CNA has worked with the Smart Ticketing Alliance and PayCert to propose a certification process forportable objects and contactless reader ensuring the compliance with CEN/TS 16794 standard which specifies the contactless communication interface between customer media and terminals in the transport sector.
This standard, which covers both terminals and portable objects, is interoperable, whatever the ticketing technology is used, with the NFC Forum specifications for NFC phones and compatible with the EMVCo Level 1 standard used for payment transactions.
Combining these two types of certification ensures interoperability both at the contactless communication level and at the application level of Calypso portable objects from different suppliers. It thus enables competition between suppliers, while guaranteeing the interoperability of these products.
With the multiplication of Calypso media that can be accepted by terminals from different vendors and across multiple networks, in the age of MaaS, the need for certification to ensure compatibility has never been greater. This approach is shared by operators and suppliers from the ticketing ecosystem:
Joël Eppe, Smart Ticketing Director, SNCF
As a transport operator, certification is essential to us to guarantee the compliancy of the smart ticketing solutions that we buy from our different suppliers. We always have supported the CNA certification policy, and we have been always required as mandatory from the beginning all the CNA certifications, at applicative and RF level, in all our tenders for cards and terminals, and we strongly recommend it to all our interoperability partners. In fact we consider that is the only way to guarantee interoperability between several suppliers.
We are also very satisfied with the new Calypso certification process with Paycert as it guarantees a full compliance with the common standard certification processes that is very important for public tenders.
Thierry SERT, Head of EMEA Pre-Sales, Watchdata Technologies
A certification process is essential for us, as it provides a guarantee of product quality to operators but also to ticketing integrators, who until now have had recourse to qualification processes specific to each of them. Having a normative framework based on rigorous standards and certification processes with an independent certification authority as Paycert is a very good thing. Paycert has technical expertise and competence in providing certification services for many years which make it an ideal actor to certify Calypso products.
And this logic is more and more shared by transport operators and authorities : we note that calls for tenders are being enriched from year to year with new requirements and, in particular, new requests for certification.
Cristiano Pardo, Senior Director, Transport and Phisical Credential, HID Global
From our perspective we have noticed a change of approach in users, which have gone from feeling obliged to use Calypso to being satisfied to use Calypso as a conscious choice as it guarantees high quality and safety standards and offers market competition among the many operators who can offer certified products. As we are concerned, all Calypso products offered by HID to the market are certified. With Paycert, the process changes in form but not in substance, i.e. the evaluator is an entity independent from CNA and the laboratory that carries out the compatibility tests to specifications. It is a scheme that works very well for other certifications, guarantor of impartiality and is well receive by the market.
We believe that this new certification process can increase the value of Calypso certification and will increase market trust in Calypso technology.
Sylvie Gibert – SVP Payments Cards at Thales.
Thales Gemalto Calypso G1 card  introduced  in 2014 was the first Contacless Card with the calypso technology to have passed the CNA certification. We truly believe that this certification was a key part of our Calypso G1 success story. As a Card Manufacturer, Thales is happy to have a unique Certification body that will handle all Calypso related Certifications (CEN-TS/ CNA) in order to simplify the Product Management efficient for our customers.
This new certification process with CNA and Paycert, an independent Certification Body, will enhance our customers' confidence on Calypso technology for Transport Ticketing.
New Calypso Certification Process with Paycert