Conectando a la comunidad de peaje sin contacto
Acercándo a los miembros de la comunidad de transporte, movilidad y servicios para controlar y desarrollar el ecosistema de peaje sin contacto a través de estándares abiertos
Acerca de Calypso Networks Association (CNA)
CNA es una organización sin fines de lucro que une a los miembros de la comunidad de transporte, movilidad y servicios para intercambiar ideas, experiencias y requisitos para promover sistemas abiertos que respalden las necesidades de peaje de los consumidores sin problemas.
La comunidad de CNA engloba autoridades de transporte y movilidad, operadores y proveedores de servicios, además de fabricantes de tecnología y asesores de transporte.
Es una comunidad variada y acogedora que abarca organizaciones del sector público y privado.
PRÓXIMAMENTE:
El nuevo manual de Calypso Networks Association: su guía completa para CNA.
Únase a la comunidad de CNA
La CNA se define, se impulsa y se ejecuta a través de una red mundial de miembros.
Ofrece una oportunidad única para intercambiar ideas, experiencias y requisitos en un entorno de apoyo y colaboración. Juntos tenemos la oportunidad de asegurar el control del ecosistema de peaje inteligente y crear un marco sostenible para el futuro.
Invitamos cordialmente a los nuevos miembros a unirse a la comunidad y disfrutar de beneficios exclusivos de membresía.
Beneficios de los miembros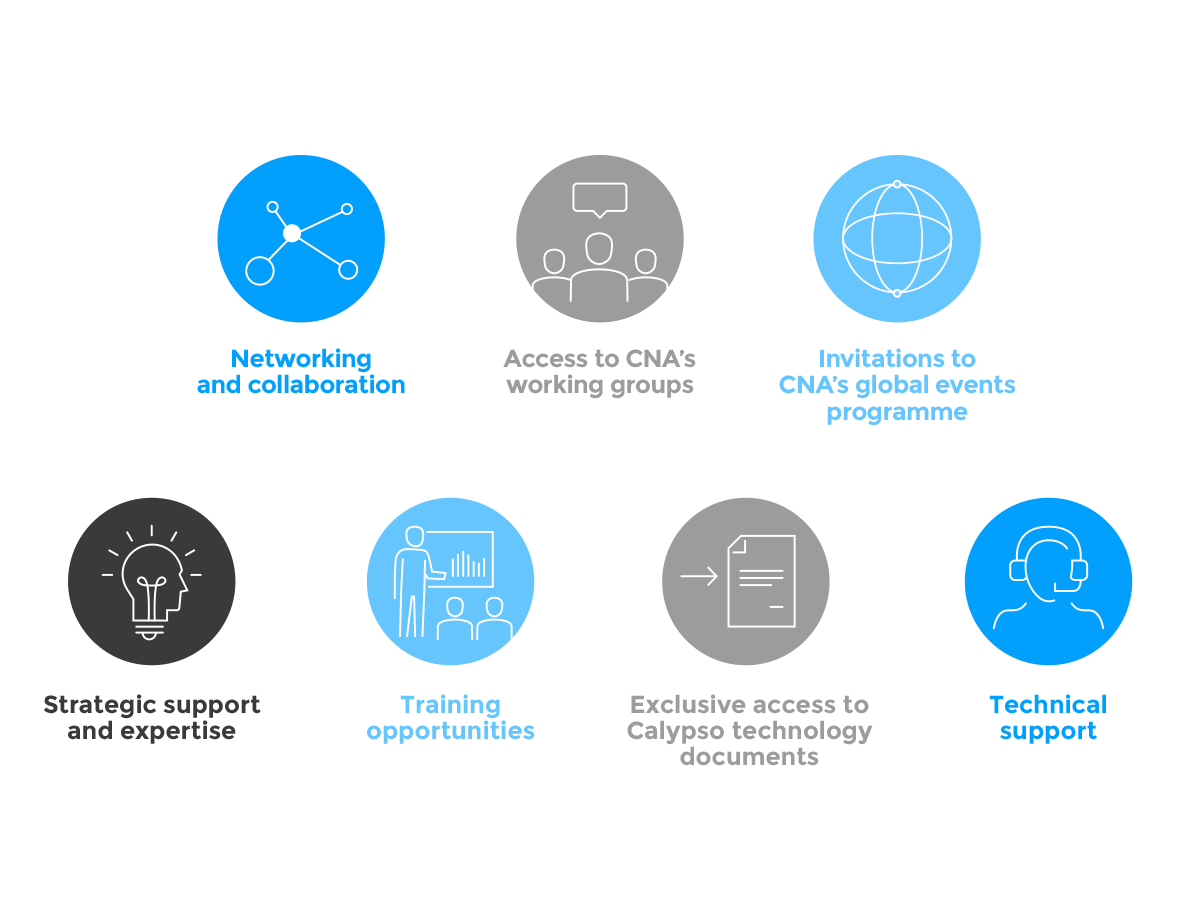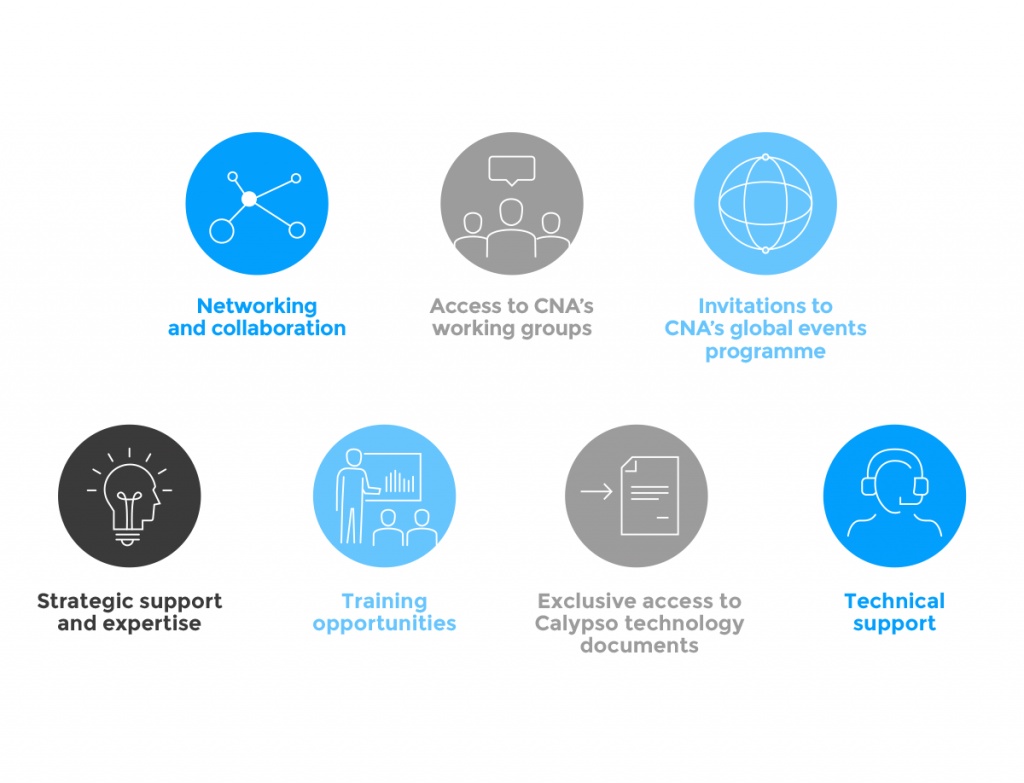 ¿Qué dicen les miembros de CNA?
The support we received from CNA was invaluable. Not only was their level of expertise second to none but the amount of support they provided and their responsiveness was truly outstanding.
In order to ensure the openness and interoperability of our selected systems and equipment, Casa Transport contacted Calypso Networks Association for support. CNA evaluated the technology to ensure it was truly interoperable and could provide a sustainable framework that can evolve in accordance with CNA's open standards guidelines. This project was delivered successfully and to the full satisfaction of Casa Transport.
The support of Calypso Networks Association was essential in the process of decision making, since they helped in the analysis of the possible scenarios and in the construction of a unified vision involving the needs of every transport operator.