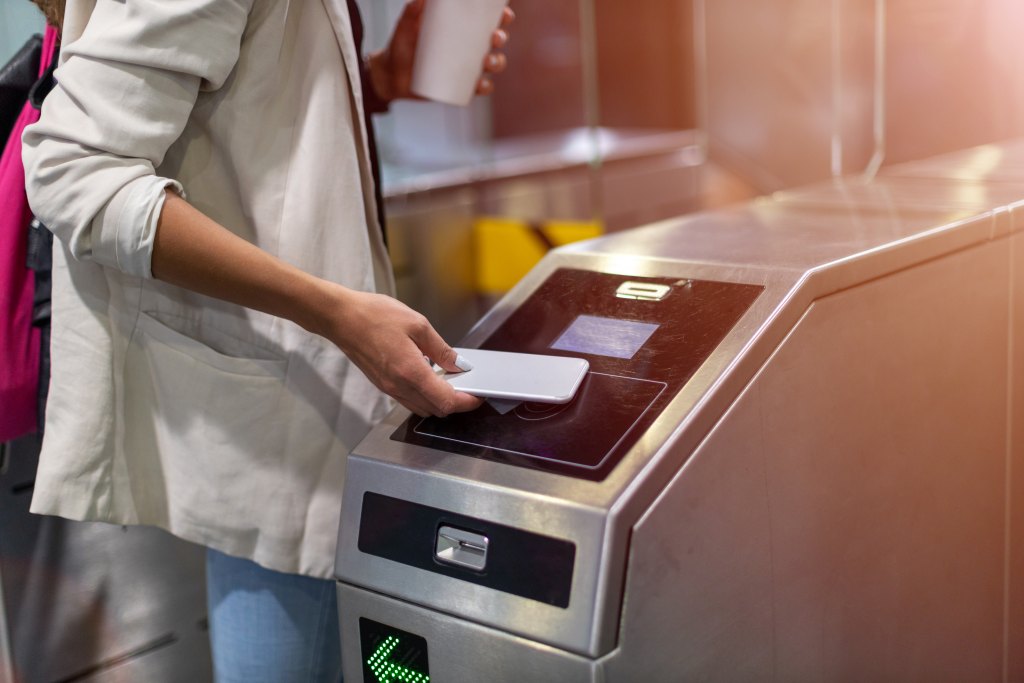 Security by design: Providing trust for mobile ticketing
Trust is vital to transport ticketing. Without the trust of transit operators, authorities and most importantly passengers, the potential of a ticketing solution is significantly limited. The increasing prevalence of mobile ticketing within a transit ecosystem requires a robust response to fresh security challenges, writes Philippe Vappereau, Chairman, Calypso Networks Association.
Trust, especially amongst consumers, is difficult to win and easily lost. Incidents like the 2015 data breach of UK telecoms provider TalkTalk and the 2018 British Airways cyber-attack resulted not just in severe financial penalties, but significant reputational harm. In urban transit, publicised incidents like the 2021 hack of the New York Metropolitan Transportation Authority computer systems highlight that security must be the number one priority for all transport planners.
A poor approach to security can deter passengers from using new advanced ticketing solutions, denying the benefits to them and transit operators/authorities. Trust is vital to the uptake of mobile ticketing (m-ticketing) in particular – it's a relatively new technology ecosystem that brings with it several opportunities to support smarter, convenient, and futureproof ticketing.
However, compared to more traditional forms of ticketing, such as smartcards and paper, m-ticketing's security challenges are more complex due to multiple device operating systems. Security by design, where security and trust enter every stage of the development cycle, presents the most direct way to enhance m-ticketing security and secure trust from passengers.
M-ticketing and what it brings to transit 
M-ticketing, where travellers can order, buy and validate tickets with their smartphone or wearable device using embedded NFC technology, is expected to achieve growth of 150% between 2020 and 2022. It represents the next logical step to enhance and simplify the ticketing experience with an innovative solution in media devices already owned and carried by millions of passengers daily.

To accelerate ticketing's journey towards mobile and realise its benefits, open, community-led ticketing standards are essential. Through open standards, transit networks have direct access to a futureproof ticketing strategy that supports networks and passengers alike by converging different technologies, manufacturers, and operating systems with evolving ticketing trends to create a unified, functional and secure solution.
Mobile ticketing for different operating systems (OS)
The mobile sector primarily consists of two operating systems – iOS and Android – with the latter accounting for 73% of the global market. Calypso has the capacity to support both through its two solutions: Applet for iOS (and for some Android devices with a Secure Element); and Host Card Emulation (HCE) for most Android-based devices. Both these systems differ significantly in their technological specifications, which must be accounted for when enhancing security for ticketing purposes.

Generating and maintaining trust in m-ticketing, no matter the device used, is a priority for Calypso.
The additional security challenges of m-ticketing
If a mobile device is hacked, fraudsters potentially have access to extremely rich user data, exposing a significant risk to a passenger's sensitive information. Consequently, it is critical that any security vulnerabilities are addressed, to build trust in a transport ticketing solution. Achieving 'security by design' with HCE presents the most direct way to enhance security and trust across most devices.
One approach with HCE is the use of tokenisation technology within Calypso terminal readers whereby sensitive data is substituted with a non-sensitive equivalent (the token), which also can be changed every three days (depending on the network choice). Consequently, any data 'hacked' is essentially useless to the fraudster as it contains no private information. Tokenisation is already widely used in banking and payment applications, enhancing security without compromising functionality.
Establishing trust with certifications
Testing, certification and evaluation are fundamental elements supporting the evolution of transport ticketing. Within the Calypso HCE implementation guidelines is a self-declared compliance procedure: the Calypso HCE Security Certification (CHSC) scheme. This state-of-the-art reference framework has evolved to become a vital tool guiding ticketing developers to provide functional and secure solutions alongside harmonising HCE solutions already live in the field.
When building trust in ticketing, sometimes it is important to look to other sectors. To help develop the HCE compliance procedure, CNA took inspiration from the payments and banking industry with the Software-Based Mobile Payment Evaluation Process (SBMP) from EMVCo. SBMP is already widely used to support developers producing secure contactless payment applications used on smartphones and wearables.
Calypso's additional certification layers have already supported HID Global to help the development of secure HCE solutions and provided peace of mind to transit agencies like Île-de-France Mobilités and its millions of passengers as they increasingly turn to m-ticketing.
A mobile ticketing future built on trust
Beyond smartcards, m-ticketing is an attractive solution for public transport, reflecting the latest innovations in smart, contactless ticketing and providing choice and convenience to passengers.
By adopting a 'security by design' mindset, CNA's open standards for mobile ticketing present passengers with a unified solution that is: highly resistant to hacking; supports trust in newer forms of digital ticketing; and enhances and protects the transit network's brand value as an innovative, forward-thinking operator.
Learn more about Calypso's mobile ticketing portfolio, download our flyer or get in touch to join our community.