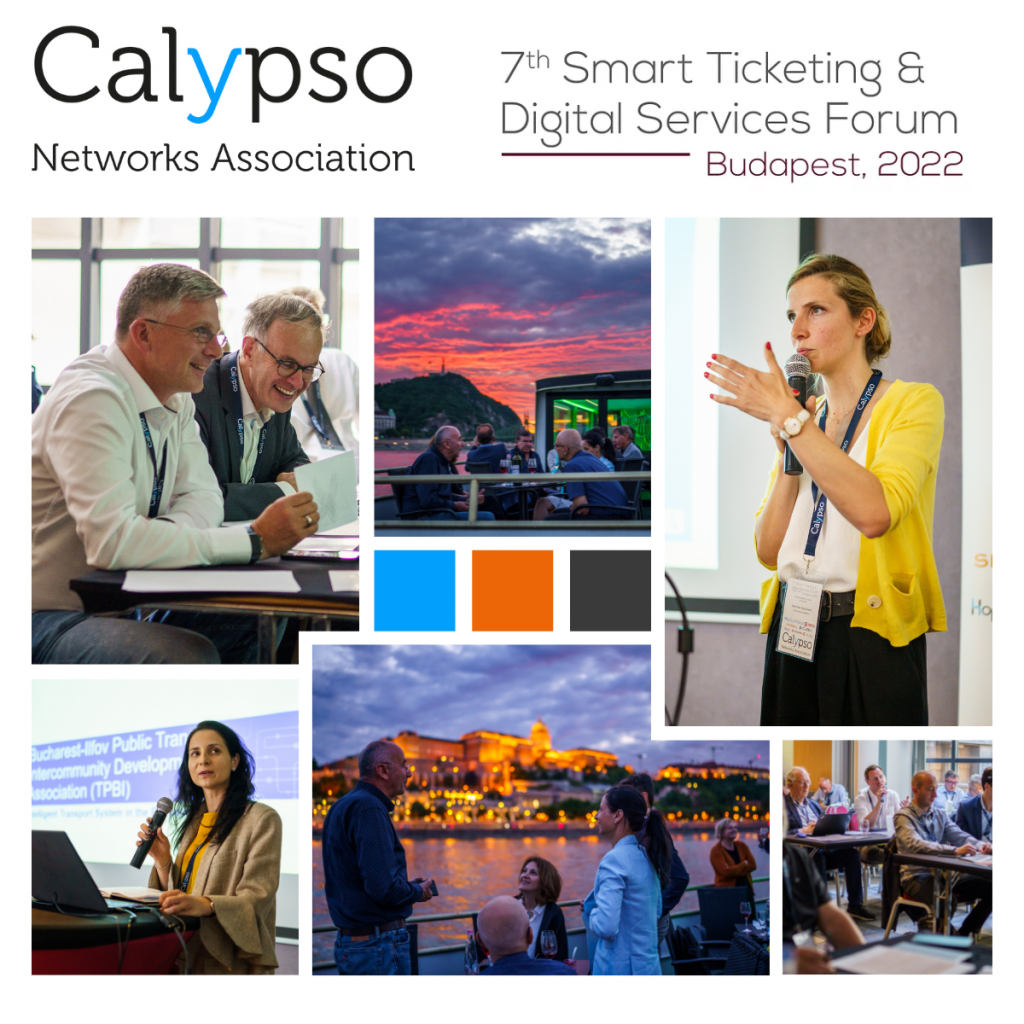 Goodbye from Budapest for another year
The 7th edition of the CNA Smart Ticketing and Digital Services Forum took place from 2-3 June 2022 in Budapest, Hungary. More than 70 stakeholders from the urban mobility and transport ticketing ecosystem came together to discuss the key issues of the day.  
This year's Forum focused on the digitalisation of public transport and urban mobility during the pandemic, looking at how this has irreversibly transformed the industry and what lessons we can derive from this period.
Leading political representatives, public transport operators, academics and other players from the ticketing industry offered inspirational talks and insights on the most prominent concerns and considerations facing the ecosystem. Key topics included the combination of MaaS and ABT as a game changer towards seamless mobility, the evolution of payment schemes and mobile ticketing, the role of open standards in support of the recovery of public transport systems, as well as the sustainability challenges and opportunities that have arisen under the European Green Deal.
There were also dedicated dialogues between various public transport authorities. This sharing of knowledge, expertise and experiences gave organisations such as BKK, Ile-de-France Mobilités and ATM Barcelona the opportunity to connect and exchange ideas with their counterparts from other areas such as the Bucharest–Ilfov region and the cities of Pecs, Szeged and Oradea.
These open discussions are a unique feature that is helping unite the CNA community through regular idea sharing. Participants were able to actively discuss the current challenges they face and how they utilise Calypso technology to address them and enhance their networks.
Finally, we'd like to extend our thanks to our sponsors:
Platinum sponsor:UPTRADE
Gold sponsor: Fairtiq
Silver sponsors: Cubic, Snowball
Bronze sponsors: HopOn, Metamorphio, Sigma
And we look forward to welcoming even more of you to Budapest next year!
Find out about some of our other upcoming events, or learn more about becoming a member of our transport ticketing community.