CNA 20th Anniversary: "More than one device to design your pathway, to be free to travel your own way!"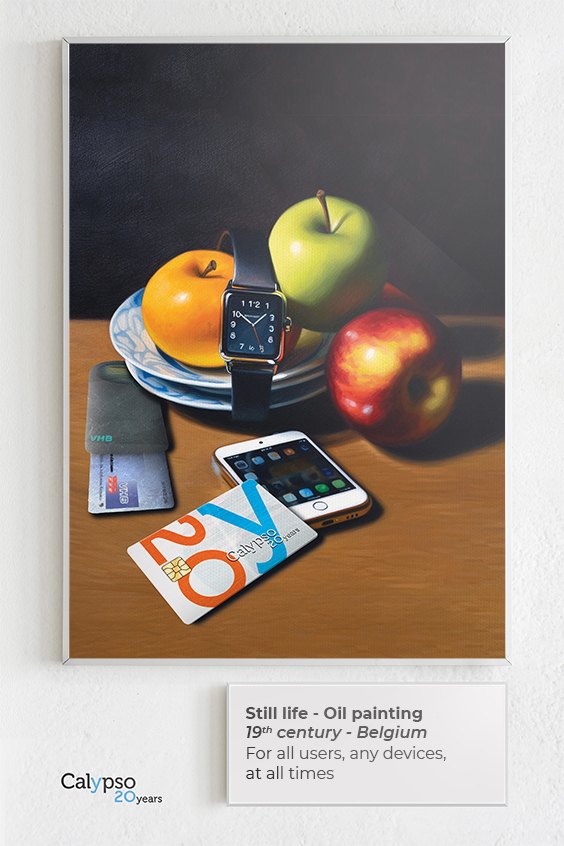 You may be familiar with the saying "an apple a day keeps the doctor away," but we have our own at Calypso: "more than one device to design your pathway, to be free to travel your own way!"
Thanks to our cutting-edge innovation, we've created a standardized and proven technology to travel the way that suits anyone, at any time, whether it's with a smartphone, a connected watch or a classic transport card!
October's anecdote:  Meet Calypso's siblings: Icare & Triangle!
To make an international project successful, you have to know how to give yourself the means to achieve your ambitions!
Calypso is the second, in a series of projects subsidized by the European Commission between 1996 and 2003.This series took place in three phases.
The first was the Icare project, which ran for two years between 1995 and 1996, involving the cities of Constance, Lisbon, Paris and Venice. The aim of this project was to define and experiment with contactless ticketing for public transport in the very different environments these cities offer.
Following on from this successful project, the Icare team decided to submit a new and larger-scale project to the European Commission, with the aim of testing contactless cards for a wide range of uses outside public transport.
It was after this first successful project that Brussels decided to join a new one called Calypso. With a budget of 13.5 million euros, for the period of 1998 to 2000, it tested the combined use of contactless cards as transport tickets and electronic wallets in shops.
A concept very similar to the one implemented by Octopus in Hong Kong with great success, but which unfortunately could not be deployed in Europe for numerous reasons.
The third project, launched after Calypso, was called Triangle. Its aim was to demonstrate Calypso's ability to interoperate. The name "Triangle" comes from the triangle formed by Brussels, London and Paris – the 3 cities involved in the project.
This project resulted in an application now known as Hoplink, which can be used as a basis for interoperable national ticketing projects, or cross-border ticketing projects.
These 3 projects remain successful examples of European subsidized projects that have led to large-scale deployment.
Calypso, a project with two siblings from a family that has left its mark on transport history!
Thank you for being part of our community and for joining us on this thrilling journey. Get ready to witness the unfolding of a future that promises to amaze and inspire. Stay tuned…
In the meantime, check out the rest of the exhibition! View more.